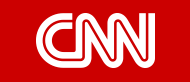 Media outlets differ on pronunciation
Google search finds more than 2.5 million citations for the word
(CNN)  — An event as big as a volcano that disrupts transportation around the globe might be expected to have its name added to the English lexicon, perhaps meaning "to cause widespread disruption," an English-language monitor said Tuesday.
"People talk about a 'Krakatau,' right?" said Paul JJ Payack, president and chief word analyst of the Global Language Monitor, in a telephone interview. He was referring to the 1883 eruption of a volcano in Indonesia that unleashed a tsunami that killed more than 34,000 people.
Payack's Austin-Texas-based monitor analyzes and catalogues trends in word usage and word choices and their impact on culture, with an emphasis on English.
"Tsunami" itself has gained in usage since the 2004 South Asia event that left 245,000 people dead or missing across the region, said Payack.
"When prices collapsed economically, the first thing that they called it was an 'economic tsunami,'" he said.
But what happens when that volcano's name is Eyjafjallajokull, as in the Icelandic volcano whose ash clouds have grounded thousands of flights worldwide?
Payack was not optimistic. "I've never heard anybody pronounce it right yet, and I couldn't even try," he said.
"

There are very few words that appear millions of times in print yet can be pronounced by so few."

.

 — Paul

J.J.

Payack, president of Global Language Monitor